The COVID-19 epidemic and the events of the past few weeks have brought another UK epidemic into sharper focus – that of men's violence against women and girls.
The requirement to stay at home has heightened public awareness that for many victims of domestic abuse, home is not a safe place. There has also been an outpouring of grief and anger over the death of Sarah Everard, and with it, a reminder that she is one of over 30 women to have been murdered by men this year alone, and that others have received shockingly little attention.
These events have shifted the public narrative. Women do not want to hear about the precautions they should be taking to keep themselves safe. Instead, they are demanding that men and institutions change to enable them to live equally and free from fear of violence, whatever their race, sexual orientation, disability status, class or other protected characteristics. It is time for government to act to make that happen.
Policy thinking and research around perpetrators of violence is needed for every form of violence against women and girls (VAWG) but is perhaps thus far most developed in the domestic abuse field.
There are approximately 2.3 million adult victims of domestic abuse each year and so there are at least hundreds of thousands of perpetrators of this form of VAWG. People who use harm in their relationships are in every walk of life – every socioeconomic group, every workplace, every community.
We don't respond to other crimes by ignoring the perpetrator and nor should we with domestic abuse or other forms of VAWG. For over a year now, there have been clear and collective calls for a strategy to address the behaviour of domestic abuse perpetrators and better manage the risk they pose.
In January 2020, a 'call to action' on the government to publish a domestic abuse perpetrator strategy was launched in Parliament. Such a strategy would have great relevance for other forms of VAWG, give the causal commonalities.
Over 125 organisations and experts – including domestic abuse organisations, local authorities, children's charities, Police and Crime Commissioners, academics and survivors – have now signed up to that call here. The strategy should draw on their experience and on that of the full range of professionals who knowingly work with perpetrators every day like those in the voluntary sector, social workers, probation and the police. There is good evidence of what works, including one-to-one interventions like Drive, and groupwork behaviour change interventions. These need to be combined with institutional changes and primary prevention.
Signatories to the call for a domestic abuse perpetrator strategy are asking for:
Work to empower public and voluntary services to hold perpetrators to account – this includes: police-led multi-agency panels in every area, better use of criminal justice systems, such as DVPOs, workforce development training and clear referral pathways to perpetrator interventions.
Best-practice perpetrator interventions across England and Wales and availability of quality-assured, effective interventions for every risk level and for all perpetrators. This will mean specifically developed interventions that are culturally grounded, relevant and tailored for minoritised communities.
National standards and quality assurance systems.
A sustainable and predictable source of funding. This funding should never be taken from victim support services – it needs to be funded alongside crucial victim support.
National and local leadership to spearhead the implementation.
There are positive signs that the government does wish to act on this changing narrative and stimulate activity that puts the onus on perpetrators to change and better risk-manage them if they will not.
The Chancellor announced £15m in the spring budget for work with domestic abuse perpetrators and since then a further £10m has been earmarked for Police and Crime Commissioners to spend on improving victim safety through perpetrator interventions. Victim-survivor responses need to be part of any quality perpetrator intervention, so this money will need to either incorporate funding for direct support for victims or go alongside additional funding for victim services. This move by government feels like an important step in the right direction. A step away from constantly asking 'why doesn't she leave?' and towards asking 'why doesn't he stop?'
It is abundantly clear that ending violence against women requires a culture shift and to get there we need strategies that stimulate changes beyond criminal justice to include a whole range of public systems such as health, housing and education. Too many lives have already been lost, too many perpetrators remain unchallenged. The time for change is now.
Veronica Oakeshott, Drive Head of Public Affairs, Policy and Communications. Drive is an organisation which challenges and supports perpetrators to change.
For more information about the call to action for a domestic abuse perpetrator strategy for England and Wales, see this link.
The Call-to-Action network is coordinated by the Drive Partnership (Respect, SafeLives and Social Finance) and includes over 125 experts and organisations.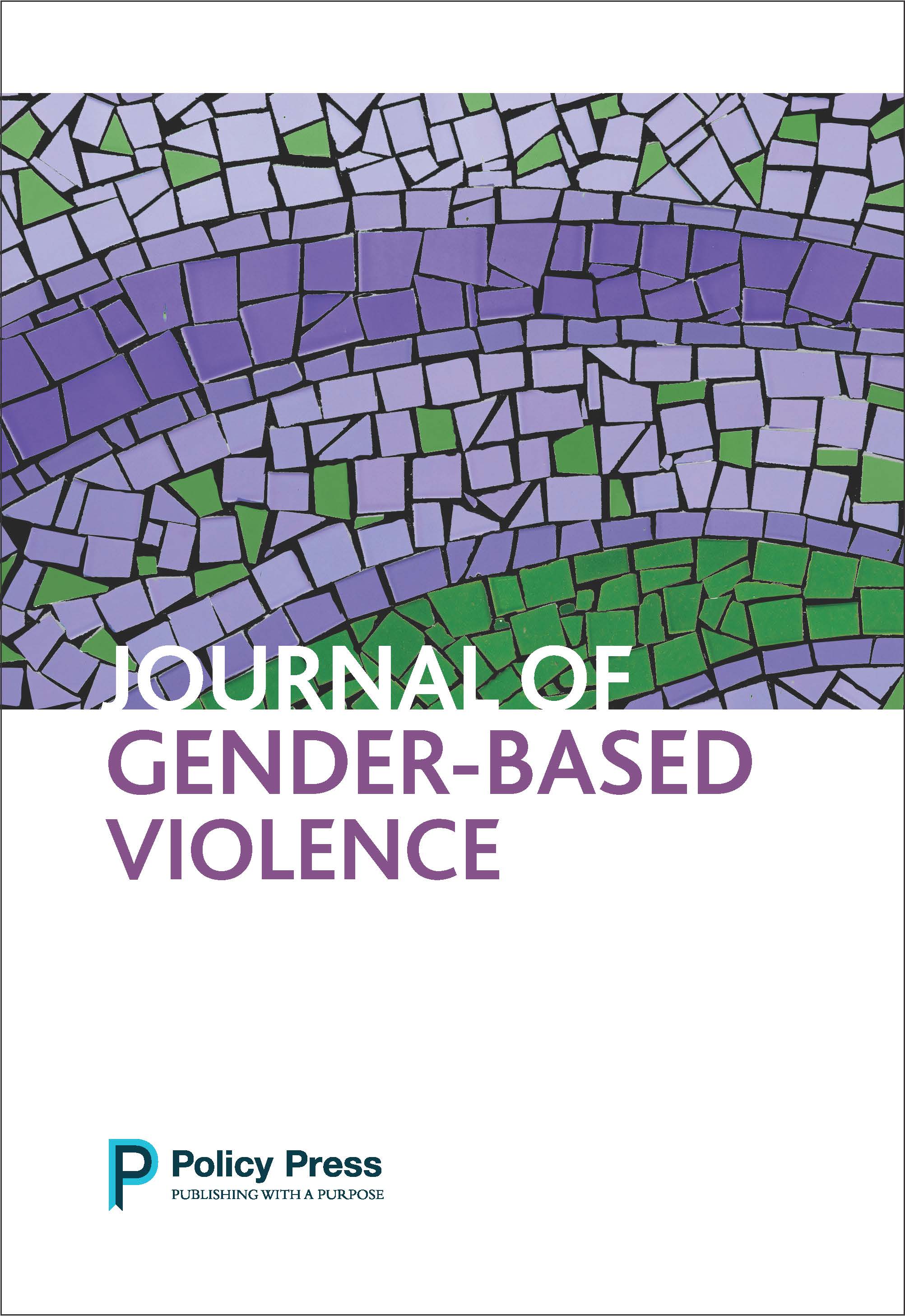 You may also be interested in the following from the Journal of Gender-Based Violence:
The special issue: Domestic violence: New directions in policy and practice in Europe
Reaching out and seeking help from frontline professionals: experiences of men perpetrating partner violence
Gender-based violence: a five-country, cross-sectional survey of health and social care students' experience, knowledge and confidence in dealing with the issue
'A life barely half lived': domestic abuse and sexual violence practitioners' experiences and perceptions of providing care to survivors of non-physical abuse within intimate partner relationships
Hospital responses to staff who have experienced domestic and family violence: a qualitative study with survivor staff and hospital managers
Follow Transforming Society so we can let you know when new articles publish.
The views and opinions expressed on this blog site are solely those of the original blog post authors and other contributors. These views and opinions do not necessarily represent those of the Policy Press and/or any/all contributors to this site.
Image credit: Ehimetalor Akhere Unuabona on Unsplash