Imagine: a young woman has a conversation with her 'smarter' self about the consequences of having sent her nude image to her boyfriend. Said boyfriend forwards it to his friends and as a result the young woman is confronted with victim-blaming and harassment from peers and strangers online. Her 'smarter' self insists that it was her fault since she sent the image first.
This story is one of many 'educational' campaigns teaching young people about sexting.
In the past years, sexting and its perceived consequences (particularly for young people) have become a 'postfeminist moral panic' with discourses being fuelled about the 'dangers' and 'risks' of images being shared beyond their original intended recipient. Yet, not only are these ideas outdated, they are also incredibly problematic as they perpetuate very harmful notions about relationships, consent and victim-blaming. By operating on the notions of failed risk-assessment, such narratives not only fail to acknowledge the non-consensual distribution of intimate/private images as a form of sexual abuse but further support and reproduce rape myths – including how it is women's responsibility to adequately risk-assess their own behaviour and body in order to avoid victimisation.
Unsurprisingly, this narrative is central in current UK sexting campaigns. When we look at some of these campaigns more closely (see Exposed 2011, Sexting 2016, Just Send It 2016), these issues become especially concerning. Each story follows a female protagonist – Dee, Lola and Abi – who is portrayed as a naïve young woman while her male counterpart – Si, Josh and Josh – is a promising young man whose actions are supported and actively encouraged by his male peers. While Dee and another woman portrayed – Abi's friend Eve – consensually engage in sexting, Lola and Abi are pressured into sending intimate images. Regardless of the context, each of our young women is exploited in the end and has her trust and privacy invaded.
In all cases, the audience is met with the reductionist belief that women need to be held accountable, and even penalised, for their own victimisation as they each failed to risk-assess their own behaviour since the image in question would not exist without their having created it in the first place. Dee and Eve in particular are shamed for engaging in sexting consensually as a reminder that the female body is shameful and that women indeed should not actively pursue pleasure. Any consequences they – women – might encounter, any impacts they experience are minimised or framed as exaggerated because it's not like everyone saw it. Within the same breath each story explicitly dismisses their male protagonists' behaviours because you can't possibly blame them if their mates spread the images further because how should those men have known. As a result, each of these stories frames sexting practices in themselves as the 'key mistake' young people make – by which they of course mean sexting done by women because women will inevitably be exploited, fuelling the narrative around fear about the lack of control women have once images have been sent. Each story concludes that young people – women – have to 'think' about the consequences before they engage in sexting and thus actively victim-blame them if their images are shared afterwards.
Consequently, these campaigns are sexist, reductionist and outdated. They collectively neglect the seriousness of non-consensual image sharing – including neglecting the issue of breaching survivors' trust and privacy – by penalising sexual expression, rely on heteronormative assumptions about male aggression and female passivity – while further neglecting abuse experienced amongst all social groups – and hold survivors accountable for their own victimisation while excusing perpetrators for their actions. As a result, these campaigns perpetuate victim-blaming and normalise sexual abuse as part of women's identities.
These films are designed as an 'early intervention', but they do so exclusively from a 'risk-assessment' point of view while neglecting perpetrator and bystander intervention – a frame that is both inappropriate and unreasonable. Technology, especially over the past years, has become an integral part of our everyday life. Yet, the advice these campaigns provide can hinder young people's – particularly young women's – 'rights to full and equal participation in society as "digital citizens"'. Consequently, these campaigns also fail to acknowledge that young women have a right to explore their sexuality in a safe environment which creates a dissonance between audience and creators. By focusing on the exploration of sexuality as the issue rather than the exploitation of a person's trust and (sexual) autonomy, the victim-blaming narrative persists and continues to naturalise male sexual violence and female sexual passivity.
What is important, however, is that change is possible. Australian researchers took some of their critiques to the Australian government which resulted in the establishment of the Office of the eSafety Commissioner. Problematic videos such as Megan's Story have been replaced by a series of short Rewrite Your Story videos. While these contemporary examples still mostly fail to address abuse as an experience amongst diverse groups and perpetuate the idea of female victimisation and male perpetration, they nonetheless do address some of the concerns mentioned above: For example, Sam's Story defies the victim-blaming narrative by centring the non-consensual image sharing as the problem (though in this case the images were also created non-consensually). Similarly, Jarrod's Story focuses on bystander intervention and how to hold peers accountable if they pressure people into sending images or if they forward images without consent (though the young woman in this video is also framed as someone who would not engage in sexting). This is somewhat promising as, at the very least, they no longer put sexting into the heart of their education but rather focus on ethical production and consumption of images.
Therefore, if we wish to see a change in UK educational films, new campaigns need to drastically adjust their discourse by acknowledging non-consensual image sharing as a form of abuse and encourage young people to be more critical consumers of images and to think about the images that they encounter and whether it is appropriate and ethical to send them on to their peers. Additionally, they need to focus on whether it might be appropriate and ethical to report the image to an authority. As such, the issue is not the criminalisation of exploring one's sexuality but the ethical consumption and production of technologies and images, being an ethical bystander, engaging in positive and healthy relationships and the importance of consent.
Julia Zauner is a PhD researcher and research assistant in Social Sciences at Glasgow Caledonian University working on image-based sexual abuse victimisation. She is also the co-host of the funded PhD podcast series Gender Gab. A longer discussion on sexting education will be addressed in an upcoming episode.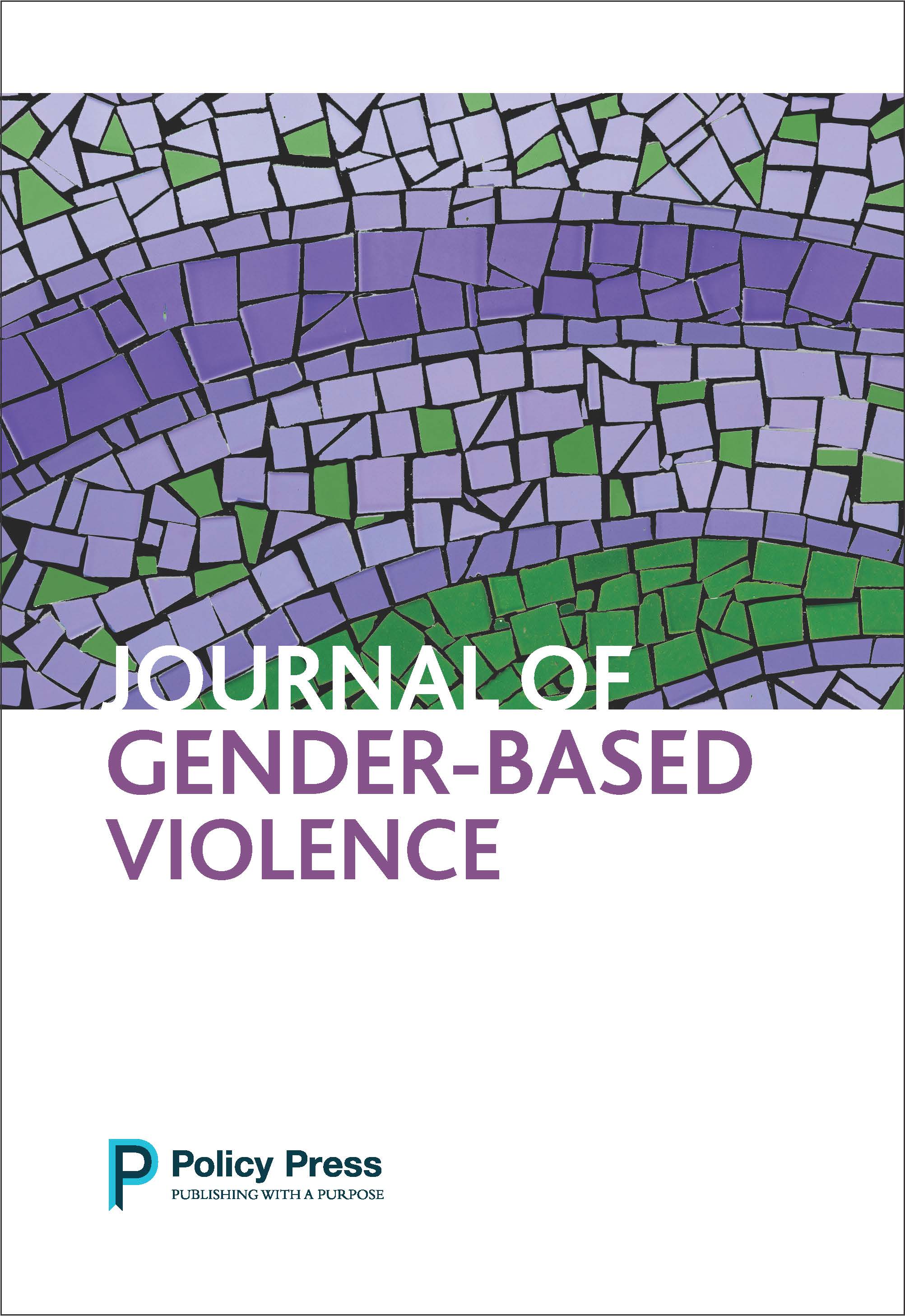 Read The continuum of symbolic violence: how sexting education neglects image-based sexual abuse, dismisses perpetrators' responsibility, and violates rights to sexual autonomy by Julia Zauner from the Journal of Gender-Based Violence.
Bristol University Press newsletter subscribers receive a 35% discount – sign up here.
Follow Transforming Society so we can let you know when new articles publish.
The views and opinions expressed on this blog site are solely those of the original blog post authors and other contributors. These views and opinions do not necessarily represent those of the Policy Press and/or any/all contributors to this site.
Image credit: Aniwhite on Shutterstock