In 2017, Women's Aid Federation England and Queen Mary University of London began a research project about domestic abuse and the family courts. Despite Women's Aid's Child First campaign contributing to some positive changes around policy and guidance on how the family courts should deal with domestic abuse, in practice many problems remained. The family courts and unsafe child contact remained survivors' uppermost priority for change.
The focus of our research in 2017–18 was to look at the human rights of women survivors of domestic abuse and their children in the family courts.1 We did not set out to look specifically at parental alienation. However, this emerged as a key theme which we had not anticipated. Since our research's publication, problematic connections between domestic abuse and ideas around alienation have been increasingly discussed. So we decided to explore these particular findings in more detail, in our article 'I was punished for telling the truth': How allegations of parental alienation are used to silence, sideline and disempower survivors of domestic abuse in family law proceedings.
What is 'parental alienation'?
The ideas behind the term parental alienation are not new; they have been described in different forms during the last half century, and used to describe parents who are judged to be blocking contact between their child and the other parent, or coaching a child to believe that they have been abused by the other parent. While proponents of parental alienation present the concept as fact-based, there is a dearth of robust empirical studies to back it up and no reliable data on its prevalence. Studies from an increasing number of countries have highlighted the increasing use of allegations of parental alienation to obscure and undermine allegations of domestic abuse in the family courts. Put simply, many survivors of domestic abuse find that if they raise concerns about the abuse they and their children have experienced, they are accused of parental alienation.
In our article, we talk about the following themes which emerged from our research:
Many survivors of domestic abuse have experience of allegations around 'alienation' being made against them
The majority of women taking part in the study were aware of the existence of theories around parental alienation, and some had been accused of alienating behaviour. These accusations were made by abusive former partners and their legal representatives against the women after they raised domestic abuse as part of their child contact case, or withheld contact between their child and an abusive parent.
Even if they had not been explicitly accused of parental alienation, all of the women taking part in our focus groups and interviews felt at risk of allegations being directed at them. They said they felt pressured to play a role that they did not believe in, encouraging their children to take part in contact visits that they did not feel were safe.
These allegations are supported by the use of 'expert' witnesses, and confused understanding about how children respond to trauma and abuse
Research participants reported an often unquestioning acceptance of and buy-in to theories of parental alienation from the professionals they encountered during their family court cases. The unfortunate consequence of this was that the commonly believed 'signs' of alienating behaviour and alienation (for example a mother withdrawing contact between child and father, or a child refusing or resisting contact with their father) can be easily confused with justifiable behaviour used by survivors of domestic abuse to protect their children from harm, and behaviour exhibited by children who have a justifiable reason for not wanting to see a parent who is abusive.
For several of the women in the study, 'expert' witnesses had been recruited by the abusive parent's legal team:
My ex paid an expert £6,000. He attended a seminar on parental alienation syndrome and how to prove it. The experts on parental alienation that the courts are using are not approved by psychology boards, and they are making recommendations that children are put into therapy to be realigned and reprogrammed so they don't believe the abuse ever happened. (interview participant)
Ideas around parental alienation are embedded in gender discrimination
Participants' stories demonstrate how the environment and culture of the family court and the processes around it reinforce gendered beliefs, stereotypes and myths about 'selfish' or 'obstructive' mothers and 'victimised' fathers:
The female judge would quite openly say "oh yes mums do manipulate children, mums do turn children against fathers. Unfortunately that's what happens because they are the parents they live with". (interview participant)
For some of the research participants, this view had gone one step further, with the stereotype of the obstructive, hostile and vengeful mother morphing into that of the mentally unstable, paranoid 'alienating' mother:
I was told I was crazy, that's what they come at you with, that you're crazy […] No, I'm not paranoid, I was not paranoid. Real evidence was just turned away, time and time again […] I was seen as an alienating mother, and [my] child ended up paying the price. (interview participant)
Allegations of alienation made against domestic abuse survivors can have devastating impacts
One of the glaring problems with ideas around alienation is that the child's wishes and voice are not heard or believed, as it is assumed that the 'alienating' parent has prevented the child from telling the truth. Participants described the devastating impacts felt by their children as a result of the parental alienation allegations:
When they interviewed my children, they said that their sentence construction was too advanced and therefore they must have been coached. They both spoke from the heart and told the truth about the long history of domestic abuse, and it was totally disregarded. How can that be allowed? (interview participant)
Some of the women in the study paid the ultimate price for raising the domestic abuse they had experienced and insisting that their children should be kept safe. We were shocked to find that over a third of the women taking part in our focus groups and interviews had had their children removed to the perpetrator as a result of parental alienation allegations.
I was punished for telling the truth. I was punished for trying to follow procedure. My ex used the court to bully and further abuse me and now holds my son captive, telling him that I don't want to see him. He tells all of our former friends that I have severe mental health problems and abandoned my child. (survey respondent)
In our article we conclude that, based on our research findings, alongside those from other recent studies, theories of parental alienation, no matter how they are packaged or theorised, cannot be accepted without recognition of the ways they are loaded with harmful gendered ideas about mothers, fathers and domestic abuse survivors. Such theories should not be considered without analysis of the impact they have on survivors of domestic abuse and their children. Before accepting 'alienation' as a theory, syndrome or set of behaviours, all professionals involved in making decisions about child contact should be aware of the dangerous situations that occur when domestic abuse allegations are met with those of parental alienation.
Jenny Birchall is Senior Research and Policy Officer at Women's Aid Federation of England. She works on Women's Aid's Child First: Safe Child Contact Saves Lives campaign, which aims to make family court processes safer for women and children survivors of domestic abuse.
Shazia Choudhry is Professor of Law and the Jeffrey Hackney Tutorial Fellow in Law at Wadham College, University of Oxford. She is also an Academic Bencher and Associate Academic Fellow at the Inner Temple.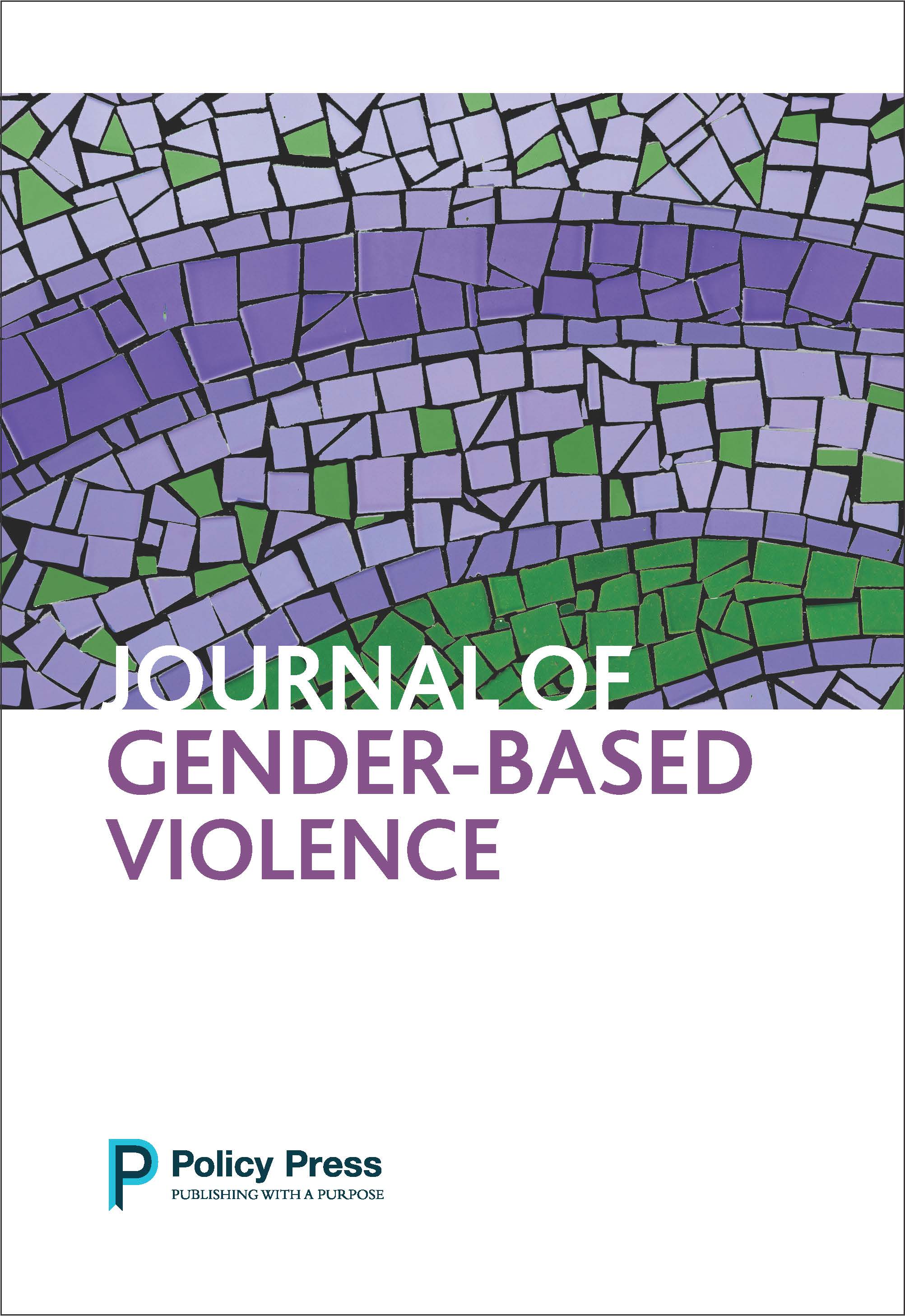 Jenny and Shazia are authors of 'I was punished for telling the truth': How allegations of parental alienation are used to silence, sideline and disempower survivors of domestic abuse in family law proceedings  published in the Journal of Gender-Based Violence. 

Bristol University Press newsletter subscribers receive a 35% discount – sign up here.
Follow Transforming Society so we can let you know when new articles publish.
The views and opinions expressed on this blog site are solely those of the original blog post authors and other contributors. These views and opinions do not necessarily represent those of the Policy Press and/or any/all contributors to this site.
Image credit: CHUTTERSNAP on Unsplash