In this episode, Stewart Lansley, author of The Richer, The Poorer, discusses why we need to talk about the links between poverty and wealth, the challenges of measuring poverty and the impact of living in an unequal society.
Listen to the podcast here: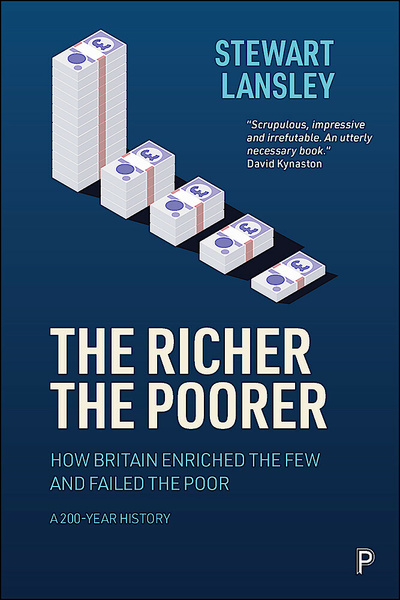 The Richer, The Poorer by Stewart Lansley is available on the Policy Press website. Order here for £15.99.
Bristol University Press/Policy Press newsletter subscribers receive a 35% discount – sign up here.
Follow Transforming Society so we can let you know when new articles publish.
The views and opinions expressed on this blog site are solely those of the original blog post authors and other contributors. These views and opinions do not necessarily represent those of the Policy Press and/or any/all contributors to this site.
Image credit: Tom Parsons on Unsplash