Based on The Flexibility Paradox by Heejung Chung, this policy briefing covers key messages and policy recommendations including the need for stronger rights around flexible working, the need for protection against discrimination when working flexibly and the importance of tackling the long-hours 'always-on' culture.
Throughout the COVID-19 pandemic, flexible working has become the norm for many workers. However, does flexible working really provide a better work –life balance, enhance workers' well-being and gender equality?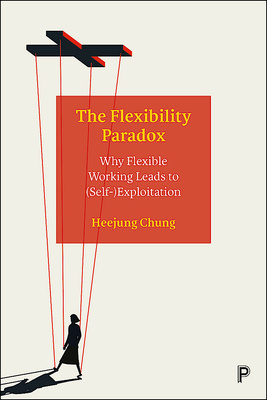 The Flexibility Paradox: Why Flexible Working Leads to (Self-)Exploitation by Heejung Chung is available on the Policy Press website. Order here for £80.00 or order the EPUB for £26.99.
Bristol University Press/Policy Press newsletter subscribers receive a 25% discount – sign up here.
Follow Transforming Society so we can let you know when new articles publish.
The views and opinions expressed on this blog site are solely those of the original blog post authors and other contributors. These views and opinions do not necessarily represent those of the Policy Press and/or any/all contributors to this site.