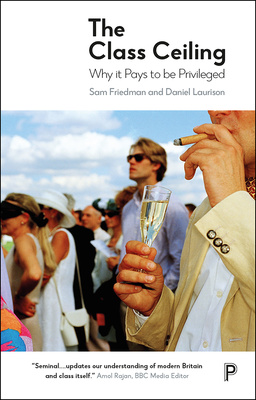 The Class Ceiling author, Sam Friedman, met with the Special Advisor on Civil Society, Youth and BME Communities at No 10 Downing Street in August 2019. They discussed how findings laid out in The Class Ceiling might inform government policy on social mobility.
Sam Friedman and Daniel Laurison's book The Class Ceiling: Why it Pays to be Privileged exposes the over-representation of people from privileged backgrounds across elite industries such as broadcasting, accountancy, architecture and acting. Their research highlights the need for a social mobility policy agenda at the highest possible levels of government and industry.
Their book has influenced thinking within government as well as within The Labour Party, the Social Mobility Commission and the Trade Union Congress (TUC).
The TUC report produced in September 2019, 'Building working class power: How to address class inequality today', draws heavily on the recommendations presented in The Class Ceiling. This includes calling on the government to make 'class origin' a protected characteristic and introduce compulsory reporting for large employers on gaps in pay by class. Sam continues to be part of TUC General Secretary Frances O'Grady's ongoing advisory group on class inequality.
Findings from The Class Ceiling were also cited in Baroness Bull's speech on the role of the arts and creative industries in unleashing potential, given in February 2020 as part of the Lord Speaker's Lecture Series.
Outside the arena of policy and politics, The Class Ceiling received much mainstream media attention. With over 45 pieces of coverage from podcasts and radio interviews through to blogs, reviews, articles and long-reads in publications as varied as The Guardian, the The Atlantic and the Daily Mail, the book has significantly increased public awareness of the issue. The book's authors were also interviewed in a BBC 2 documentary, How to Break into the Elite, which aired in July 2019.
Within broadcasting itself, Friedman and Laurison's research has had a considerable impact: Channel 4 Television in particular has made policy changes that have seen a 20 per cent increase in the number of staff recruited from low socioeconomic backgrounds. Additionally, Channel 4 has opened up the conversation across the sector in its continuing drive to demonstrate leadership in making change in social mobility within the industry.
Sam Friedman says: "Throughout the UK, employers are beginning to recognise that it quite literally pays to be privileged. It's great to see The Class Ceiling being used so widely to start these conversations about class, and for shining a light on the double disadvantages faced by women and people of colour from working-class backgrounds. I hope it can continue to provide both an evidence base, and a source of practical guidance, for supporting meaningful policy change."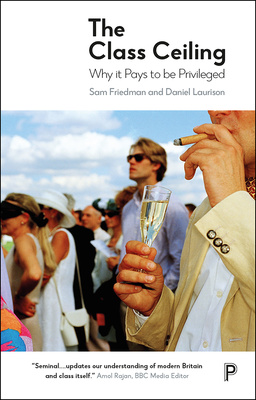 The Class Ceiling by Sam Friedman and Daniel Laurison is available on the Policy Press website. Order here for £7.99.
Download the '10 ways for employers to break the class ceiling' flyer from Policy Press.
Bristol University Press newsletter subscribers receive a 35% discount – sign up here.
Follow Transforming Society so we can let you know when new articles publish.
The views and opinions expressed on this blog site are solely those of the original blog post authors and other contributors. These views and opinions do not necessarily represent those of the Policy Press and/or any/all contributors to this site.
Image credit: Floriane Vita on Unsplash