Based on Tomorrow's Communities, edited by Henry Tam, this policy briefing covers key messages and policy recommendations around how systematic community cooperation can bring about positive changes in terms of inclusion, sustainability and personal wellbeing.
The book highlights the fact that it is increasingly recognised that instead of relying on top-down commands or leaving individuals to their own devices, communities should be given a role in tackling challenges exacerbated by global crises.
Download the full PDF here.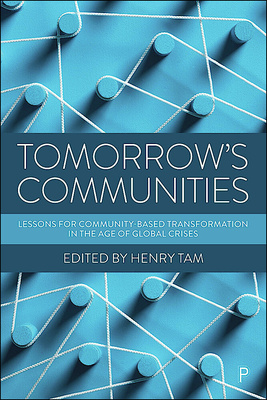 Tomorrow's Communities: Lessons for Community-based Transformation in the Age of Global Crises edited by Henry Tam is available on the Policy Press website. Order here for £21.59.
Bristol University Press newsletter subscribers receive a 35% discount – sign up here.
Follow Transforming Society so we can let you know when new articles publish.
The views and opinions expressed on this blog site are solely those of the original blog post authors and other contributors. These views and opinions do not necessarily represent those of the Policy Press and/or any/all contributors to this site.
Image credit: David Worth on Stocksy