Shopping for the socially conscious person in your life? This alternative Christmas list features books that address prominent social issues from 2021, from woke capitalism and economic growth, to race and white privilege, to social division post COVID-19 and Brexit, and more.
Help your loved ones get up to speed with the issues they care about so they can bring in 2022 fully informed and ready to stand up for positive social change.
All of the books from the list are available with 20% discount on our website (35% for subscribers) and from all good booksellers. Please order as early as possible and check delivery times to ensure arrival in time for Christmas.
White Privilege: The Myth of a Post-Racial Society
Why and how do those from black and minority ethnic communities continue to be marginalised? Despite claims that we now live in a post-racial society, race continues to disadvantage those from black and minority ethnic backgrounds. Drawing on topical debates and supported by empirical data, this important book examines the impact of race on wider issues of inequality and difference in society.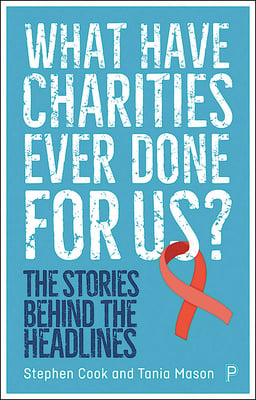 What Have Charities Ever Done for Us?: The Stories Behind the Headlines
This book uses case studies and interviews to illustrate how charities support people and communities, foster heritage and culture and pioneer responses to crucial social, ethical and environmental questions.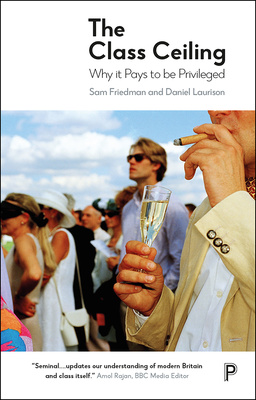 The Class Ceiling: Why it Pays to be Privileged
This important book takes readers behind the closed doors of elite employers to reveal how class affects who gets to the top. Drawing on 200 interviews across four case studies – television, accountancy, architecture, and acting – it explores the complex barriers facing the upwardly mobile.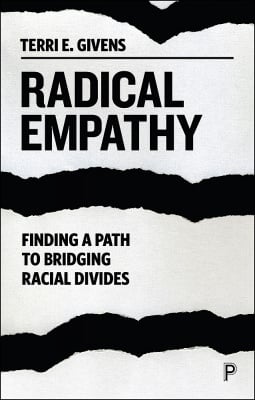 Radical Empathy: Finding a Path to Bridging Racial Divides
Renowned political scientist Terri Givens calls for 'radical empathy' in bridging racial divides to understand the origins of our biases, including internalized oppression. Deftly weaving together her own experiences with the political, she offers practical steps to call out racism and bring about radical social change.
Unsustainable: The Urgent Need to Transform Society and Reverse Climate Change
This book is an urgent call to reimagine our social, political and economic systems so that we might transform to a sustainable society. It assesses the roles of governments, business and individuals, and shows how barriers to change can be overcome through a rethinking of our societal and economic values.
The Mutant Project: Inside the Global Race to Genetically Modify Humans
An anthropologist visits the frontiers of genetics, medicine, and technology to ask: whose values are guiding gene-editing experiments, and what are the implications for humanity?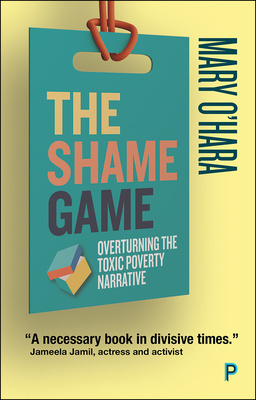 The Shame Game: Overturning the Toxic Poverty Narrative
Drawing on a two-year multi-platform initiative, this book by award-winning journalist and author Mary O'Hara, asks how we can overturn the portrayal of poverty once and for all. Crucially, she turns to the real experts to try to find answers – the people who live it.
Woke Capitalism: How Corporate Morality is Sabotaging Democracy
This book delves into the corporate takeover of public morality, or 'woke capitalism'. Discussing the political causes that it has adopted, and the social causes that it has not, it argues that this extension of capitalism has negative implications for democracy's future.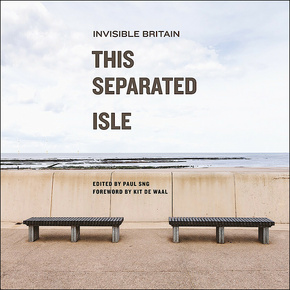 This Separated Isle: Invisible Britain
This book explores how concepts of 'Britishness' reveal an inclusive range of understandings about our national character. Featuring a diverse range of photographic portraits and narrative stories from across the UK, this landmark book examines the relationship between identity and nationhood, revealing the ties that bind us together.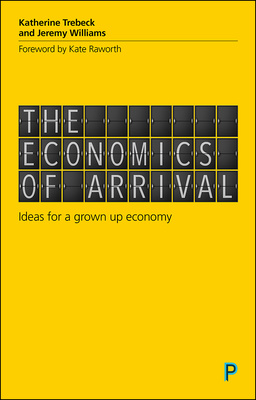 The Economics of Arrival: Ideas for a Grown-Up Economy
In this ground-breaking book, Trebeck and Williams challenge us to make ourselves at home with economic wealth, to ensure that everyone is included. They explore the possibility of 'Arrival', urging us to move from enlarging the economy to improving it, and the benefits this would bring for all.
Too Hot to Handle?: The Democratic Challenge of Climate Change
This book explores why climate is such a challenge for political systems, even when policy solutions exist. It argues that more democracy, not less, is needed to tackle the climate crisis, and suggests practical ways forward.
The Lies We Were Told: Politics, Economics, Austerity and Brexit
This book tells how damaging political and economic events of recent years became inevitable and serves as a warning to avert future disasters on this scale.
Bristol University Press/Policy Press newsletter subscribers receive a 35% discount – sign up here.
Follow Transforming Society so we can let you know when new articles publish.
The views and opinions expressed on this blog site are solely those of the original blog post authors and other contributors. These views and opinions do not necessarily represent those of the Policy Press and/or any/all contributors to this site.
Image credit: Julio Etchart / Alamy Stock Photo