In this episode, Nasar Meer, author of The Cruel Optimism of Racial Justice, part of our British Sociological Association 21st Century Standpoints Series, speaks with Rebecca Megson-Smith about the book.
They discuss issues around race and racial justice, and why we continue to see systemic injustice. Meer spotlights that many, every day, 'unwitting' acts of racism continue to occur despite enquiries, investigations, findings and recommendations for change. He shows how it is possible for systemic racist behaviour to remain unchallenged, normalised and unseen, through a complex cocktail of silence about the past, as well as a lack of understanding that 'equal treatment' is not the same as 'treatment as an equal'.
Listen to the podcast here: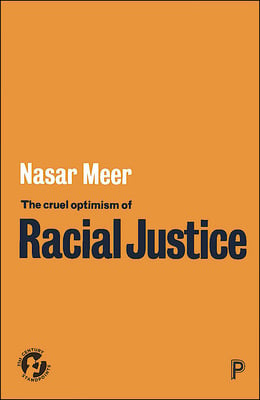 The Cruel Optimism of Racial Justice by Nasar Meer is available on the Policy Press website. Order here for £14.99.
Bristol University Press/Policy Press newsletter subscribers receive a 25% discount – sign up here.
Follow Transforming Society so we can let you know when new articles publish.
The views and opinions expressed on this blog site are solely those of the original blog post authors and other contributors. These views and opinions do not necessarily represent those of the Policy Press and/or any/all contributors to this site.
Image credit: Alessandro Biascioli via iStock