In this episode of the Transforming Society podcast we speak to Terri Givens, author of Radical Empathy: Finding a Path to Bridging Racial Divides.
At this crucial moment, as Biden and Harris step into power, Terri explains how radical empathy, achieved through connection and vulnerability, is the path to a point of truth and reconciliation.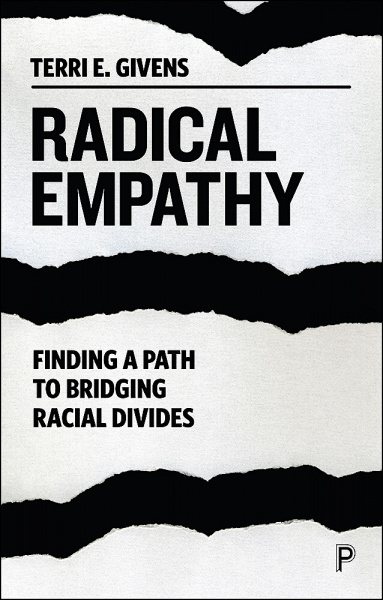 Radical Empathy by Terri Givens is available with 20% discount on the Policy Press website. Order here for £15.99.
Find out more about impact, influence and engagement at Policy Press here.
Policy Press newsletter subscribers receive a 35% discount on all books – sign up here.
The views and opinions expressed on this blog site are solely those of the original blog post authors and other contributors. These views and opinions do not necessarily represent those of the Policy Press and/or any/all contributors to this site.
Image credit: mhatzapa via Shutterstock