In this episode, Rebecca Megson-Smith talks to Maria Gallo, author of The Alumni Way: Building Lifelong Value from Your University Investment.
They discuss the potential our alumni identities and networks offer and why we should move away from the student as consumer, graduate as financial donor way of thinking.
Rebecca Megson-Smith (left) and Maria Gallo (right)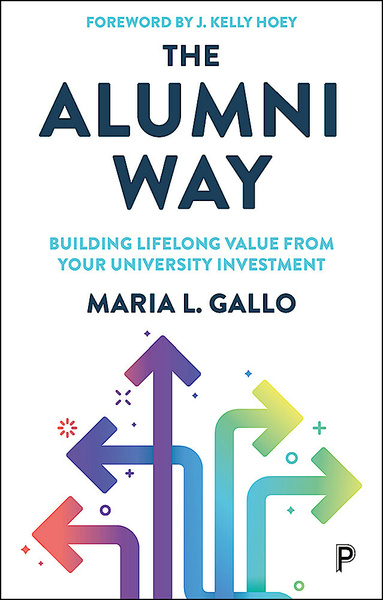 The Alumni Way by Maria Gallo is available on the Policy Press website. Order here for £15.99.
Bristol University Press/Policy Press newsletter subscribers receive a 35% discount – sign up here.
Follow Transforming Society so we can let you know when new articles publish.
The views and opinions expressed on this blog site are solely those of the original blog post authors and other contributors. These views and opinions do not necessarily represent those of the Policy Press and/or any/all contributors to this site.
Image credit: nirat via iStock