Based on Hidden Voices by Joe Whelan, this policy briefing recommends setting welfare rates at a rate above the poverty line, reframing and reconstituting welfare as a valuable and necessary social good, and moving approaches to welfare away from being sanction-based. 
Welfare states are a major feature of many societies. Hidden Voices draws on qualitative interviews with people receiving various working age welfare payments in Ireland to analyse welfare conditionality and explore stigma, social reciprocity and the notions of the deserving and undeserving poor.
Download the full policy briefing here.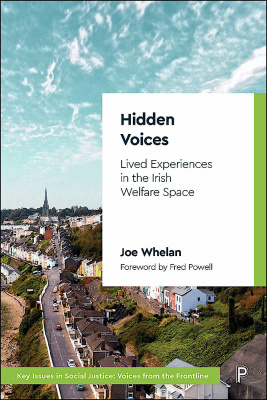 Hidden Voices: Lived Experiences in the Irish Welfare Space by Joe Whelan is available on the Policy Press website. Order here for £85.00 or £24.99 for the EPUB.
Bristol University Press/Policy Press newsletter subscribers receive a 25% discount – sign up here.
Follow Transforming Society so we can let you know when new articles publish.
The views and opinions expressed on this blog site are solely those of the original blog post authors and other contributors. These views and opinions do not necessarily represent those of the Policy Press and/or any/all contributors to this site.
Image credit: Mark de Jong