As June rolls around and we all begin to wonder how this year has gone so quickly, Pride celebrations and a spotlight on the LGBTQIA+ community takes centre stage. As large corporations upload a rainbow version of their company logos, many people are preparing for socially distanced or online celebrations and acts of solidarity.
To celebrate Pride month this year, I've put together a reading list of relevant books we've published, covering important and intersectional topics such as migration, ageing and healthcare. We're proud to have published on these topics for over a decade, including Sally Hines' seminal TransForming Gender.
A huge thanks to our LGBTQIA authors for contributing such important books and enriching our literary and research landscapes, as well as to the authors who as allies are committed to raising the voices and experiences of the community.
To mark the occasion, we are offering the eBook version of Non-Binary Genders: Navigating Communities, Identities, and Healthcare by Ben Vincent free for one week. Download the eBook via the Bristol University Press page here with the discount code VINCENTNBG50 before midnight on the 8 June.
All titles on this reading list are available with 50% discount (print and EPUB) until the end of June. Use code PRIDE2150 at the website checkout.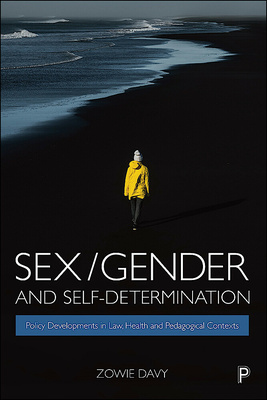 Policy Press | Sex/Gender and Self-Determination – Policy Developments in Law, Health and Pedagogical Contexts : By Zowie Davy 
At a time when gender diversity is gaining increasing public attention, this book presents a poignant account of the current policy approaches to self-determining sex and gender in the UK and beyond. Zowie Davy shows how legal, medical and pedagogical policy developments are interconnected, presenting interviews with parents of sex/gender expansive children, revealing how policy affects and is affected by experiences and advocacy.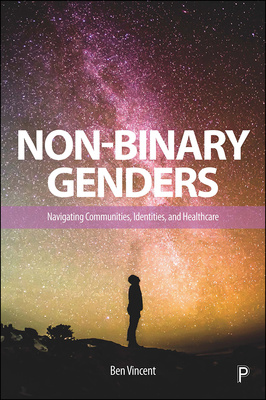 Policy Press | Non-Binary Genders – Navigating Communities, Identities, and Healthcare : By Ben Vincent 
Methodologically innovative in its use of mixed-media diary research, Ben Vincent's book offers a focused sociological study of non-binary people's identities and experiences in the UK. From negotiating a sense of legitimacy when 'not feeling trans enough' to how identities can shift over time, it reveals important nuances of diverse gender identities while offering crucial insights into trans-related healthcare inequalities.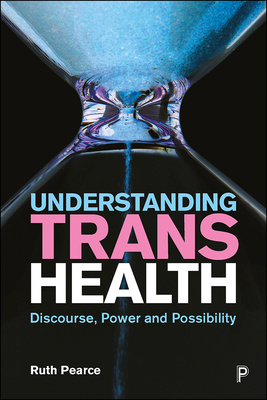 Policy Press | Understanding Trans Health – Discourse, Power and Possibility : By Ruth Pearce 
Ruth Pearce moves through key questions such as: what does it mean for someone to be 'trans'? What are the implications of this for healthcare provision? Interweaving patient voices with social theory and autobiography, the book offers an innovative look at how shifting language, patient mistrust, waiting lists and professional power shape clinical encounters, and exploring what a better future might look like for trans patients. As the Sociology of Health & Illness Journal summarises: "This book offers sophisticated yet clear explanations of the terrain of trans health in the UK, with superb analytic purchase – made all the more impressive by its accessibility and candour."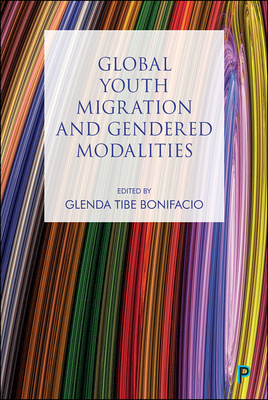 Policy Press | Global Youth Migration and Gendered Modalities : Edited by Glenda Bonifacio 
Youth migration is a global phenomenon, and cuts across gender and sexuality lines. This collection presents original studies on gender, sexuality and youth migration from international and interdisciplinary perspectives, including case studies from Albania, Bangladesh, Canada, Ethiopia, France, Hungary, Italy, Philippines, Senegal, Syria, Turkey, the United Kingdom and the United States.
Sex and Intimacy in Later Life series
We've recently launched a new series titled Sex and Intimacy in Later Life, with one published and one imminently publishing book, which explore sexual practice amongst older people: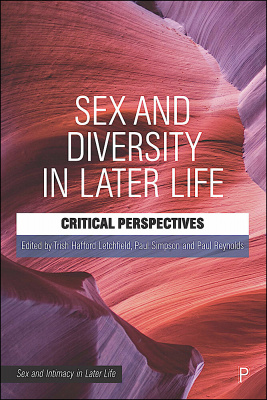 Policy Press | Sex and Diversity in Later Life – Critical Perspectives : Edited by Trish Hafford-Letchfield, Paul Simpson and Paul Reynolds 
Despite increased awareness of sexual diversity, older people's accounts of sex and intimacy remain marginalised. This edited volume addresses diversity in sexual and intimate experience later in life (50+) and captures international research and analysis relating to intersectional identities.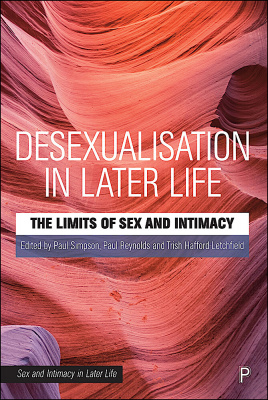 Policy Press | Desexualisation in Later Life – The Limits of Sex and Intimacy : Edited by Paul Simpson, Paul Reynolds and Trish Hafford-Letchfield 
Despite evidence of a more sexually active 'third age', ageing and later life (50+) are still commonly represented as a process of desexualisation. Challenging this assumption and ageist stereotypes, this interdisciplinary volume investigates the experiential and theoretical landscapes of older people's sexual intimacies, practices and pleasures.
Keep an eye on our website as we have more exciting books forthcoming across a range of our subject areas, such as Queer Politics in Contemporary Turkey, Paul Gordon Kramer; Queering Criminology in Theory and Praxis, Carrie Buist and Lindsay Kahle and The Politics of Sexuality in 21st Century China, Stevi Jackson and Petula Sik Ying Ho.
We are publishing the conversations, empirical research, and theories, that are shaping our understanding of genders and sexualities. If you're looking for a home for your next book project please get in touch with me (shannon.kneis@bristol.ac.uk/@shannonkneis) so we can discuss and shape ideas into books.
Shannon Kneis is Associate Commissioning Editor of the Sociology list at Bristol University Press and Policy Press. 
You may also be interested in the following journal articles:
All of the articles in this Pride collection are free to read until 31 July, including:
European Journal of Politics and Gender
Lessons on opportunity hoarding and gender binarism: building an alliance of women's, trans and intersex movements
Angelika von Wahl
Invisible while visible: an Australian perspective on queer women leaders in international affairs
Elise Stephenson
International Journal of Care and Caring
From villain to hero: trans men and non-binary persons as care providers in Southern Europe
Ana Cristina Santos
Journal of Gender-Based Violence
Inter-sibling violence as a mechanism of hegemony: retrospective accounts from a non-binary and LGBTQ+ sample in the United States
Katherine Martinez and Courtney McDonald
Families, Relationships and Societies
Freedom and foreclosure: Intimate consequences for asexual identities
Matt Dawson, Susie Scott and Liz Mcdonnell
The views and opinions expressed on this blog site are solely those of the original blog post authors and other contributors. These views and opinions do not necessarily represent those of the Policy Press and/or any/all contributors to this site.
Image credit: Mercedes Mehling on Unsplash